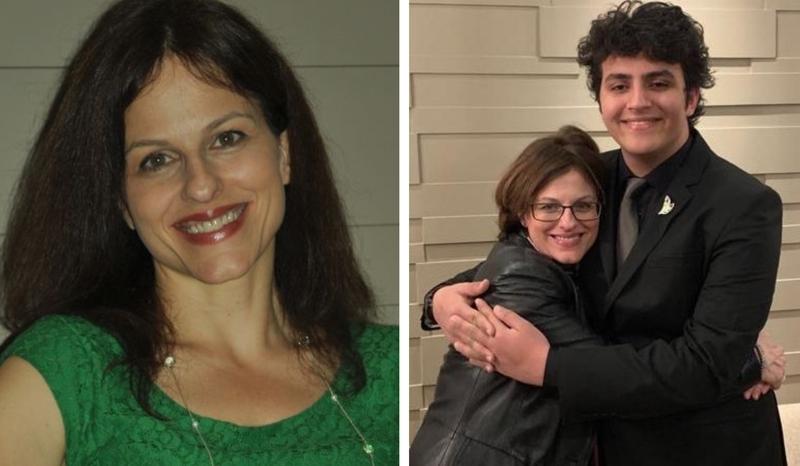 On the occasion of this Mother's Day, we are bringing you some heart-touching, soulful and super inspiring stories of different mothers. Yes! Mothers who live among us, in our city, mothers from different walks of life, mothers who are managing both careers & homes, and mothers who really are super women in every sense of the word.
And we caught up with one such mom, Rebekkah Kumar recently. She's an American settled in our hood (Gurugram!), she's married to an Indian man and has two teenage kids. But that's not all, she's also an entrepreneur and the founder of jewellery brand Fourseven. So, of course, her life seems like a roller coaster ride! But at the same time, she seems to be managing it all fairly easily. So, we caught up with Rebekkah to know all about how she's managing different things in her life along with being a hands-on mom. Take notes, people!
So, Rebekkah, tell us a bit about yourself, your kids and your family.
I'm an American born and raised in Kentucky, USA. I married an Indian (in Allahabad) in 1996 and we have two children, ages 17 and 15. We moved to India in early 2006 when our children were almost 2 and 4 years old. Both of them are into reading and creative writing. Our son is also into drama and video gaming and our daughter is also into social causes.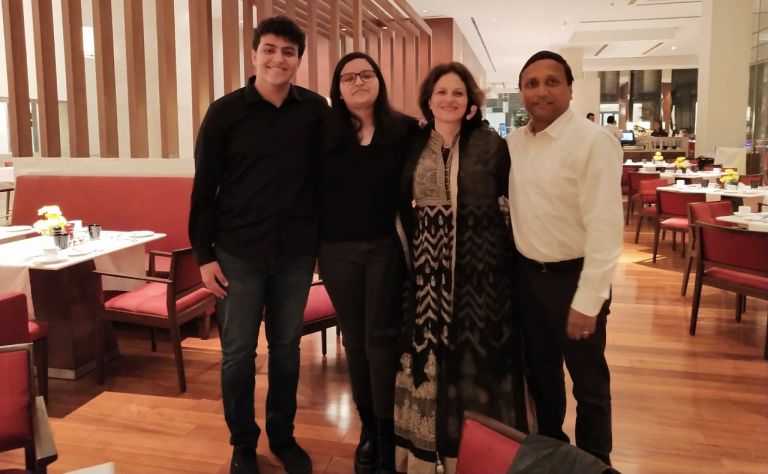 Sounds perfect! So, how did Fourseven happen, Rebekkah?
After we moved to India, I did a lot of volunteer work and then started part-time as a business consultant. But after our children were settled into school, I wanted to do something more and establish my own "roots" in India. That's when I started to really study the market and look for a good fit between opportunities and my interests. I settled on jewellery and accessories because I saw a clear market gap and an opportunity where I could add specific value. Importantly, it's a category that I'm passionate about, being a collector of jewellery from around the world.
That's interesting. Tell us more about the brand.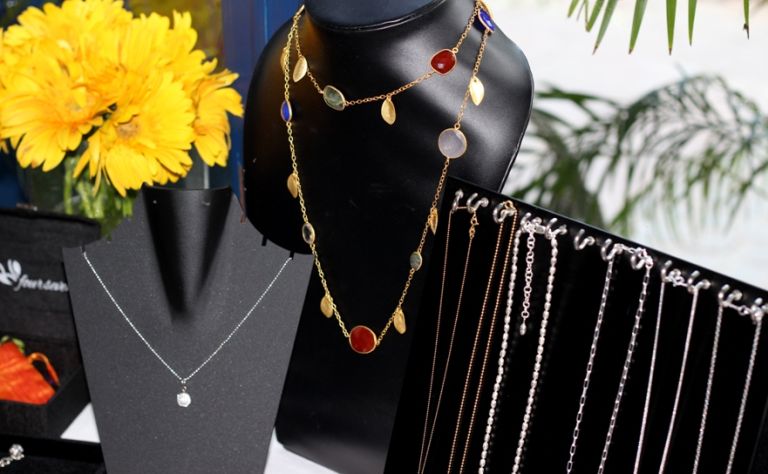 The name Fourseven comes from the way I wanted our customers to feel when they choose our products. India's independence year is 1947 and the US's independence day is July 4 the – so the name just fits so well. Our pieces are expressive and meaningful. There is a back story to each of our designs. We dig deep and celebrate life and the world around us through our jewellery and accessories. We also try our best to create a strong connection with our customers that lets us participate in our way with them through life's special moments.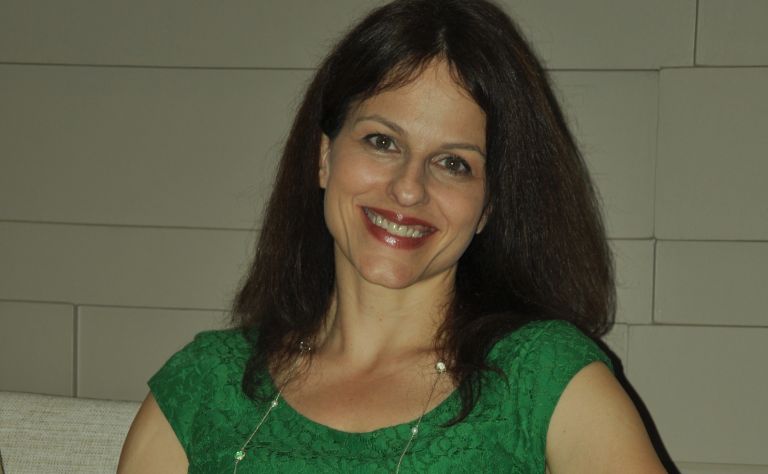 What does motherhood mean to you? How would you say it has changed you as a person?
For me, being a mother is the most important role I have ever had. I have my favourite message about parenting that goes like this: Parents give their children roots and wings. To me, that's what it's all about. Giving our children strong roots in our family, our culture, our heritage, our spirituality. Unconditional love. But the second part of this message is to give them the wings to fly out on their own and be who they are meant to be. The hardest thing a mother has to do is help her children reach the point of not needing her anymore. But that is also an opportunity to bond in a different way with them as adults.
That's true! But do you sometimes find it difficult to strike a balance between your work and your family life?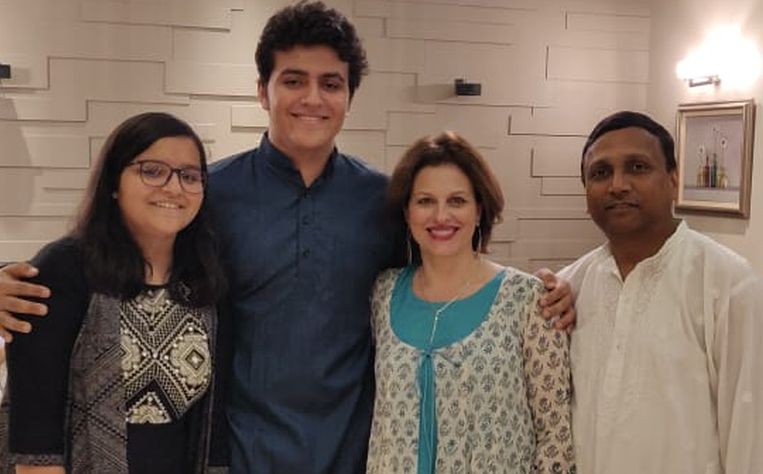 Yes, I went back to work at Microsoft after both of my children was born and it was a huge challenge. Especially because my husband was travelling a lot at the time. It was one of the hardest decisions to give up my career and stay home with my children, but I don't regret it at all. Fast forward a few years and I had to make that decision in reverse – not only to go back to work but to invest everything. One thing that helped tremendously was having spent those years with them at home in the first place. We have a strong family and friends support network here and that makes all the difference in the world. Without that, there is no way I could have launched a new venture! I tend to reach out to family and friends for support during those times so that neither work nor family gets too far off track.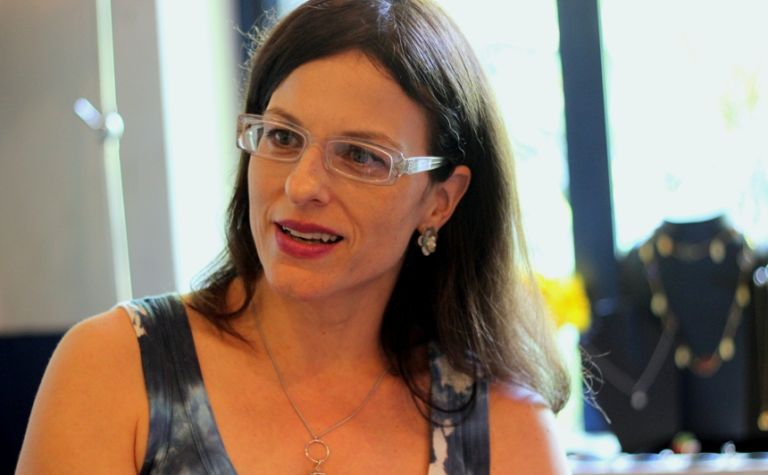 And did you have to sacrifice much after becoming a mom?
Well, I don't really look at it as a sacrifice. My husband and I sat down and discussed the plan. We got married and went to business school and we thought we'd try for children after 3 years. It took a bit longer than expected, so I was fairly established in my career. But I made the decision to leave and he supported my decision. He also supported my wish to move to India. Rather than sacrifice, I view it as an opportunity to focus on the 'roots' side of parenting. From a selfish perspective, it was also an opportunity for me to focus on being a mom 100%, which is the most amazing role in the world!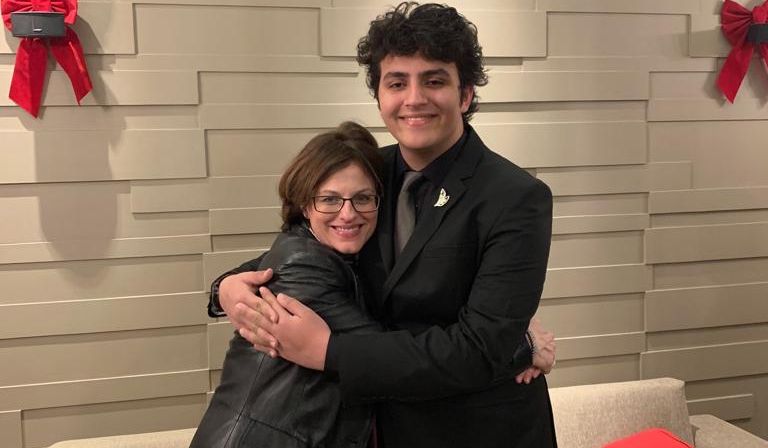 That's really sweet! What do you feel are the best ways to bond with your children if you are a working mom?
Well, honestly, I think this is a very personal decision. I reach home pretty late so they are usually studying or getting ready for bed. They also leave very early in the mornings for school. But I always talk with them before bed just to connect and I always tuck them in (yes, even at this age!). It's my thing. Even if they are spending the night out, I need that 'tuck in' on WhatsApp just to connect. Weekend mornings on the balcony, in the sun, is also a favorite. That 'unplugged' half hour of just talking or joking or whatever is my energy recharger. We also go to the gym together and we all love movies. So we try to make sure to see new releases that we all love together with our extended family here in Gurgaon.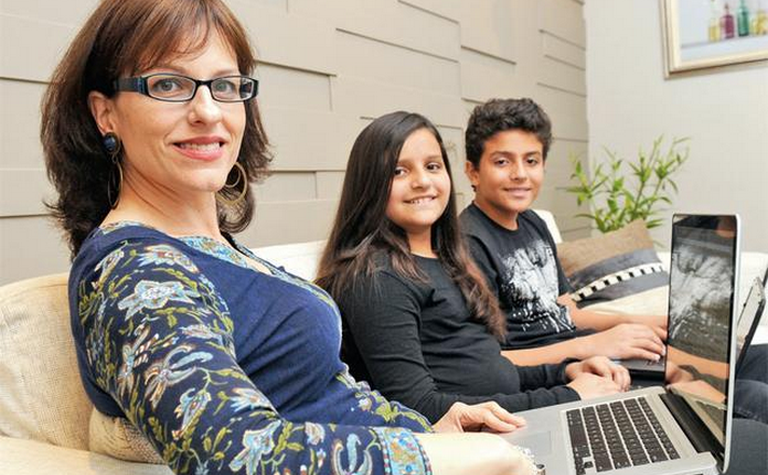 That's nice. Finally, Rebekkah, what does Mother's Day mean to you?
To me, Mother's Day is really about honouring my own mother. She's 84 years old and I miss her tons! She had 7 children before she was the age I was when our first was born! I am trying to work with my own children to create a video for my mom that celebrates her life and her children's and grandchildren's lives. It's a message of love. At home, we will probably go out for brunch and just hang out together. It's more about the time together.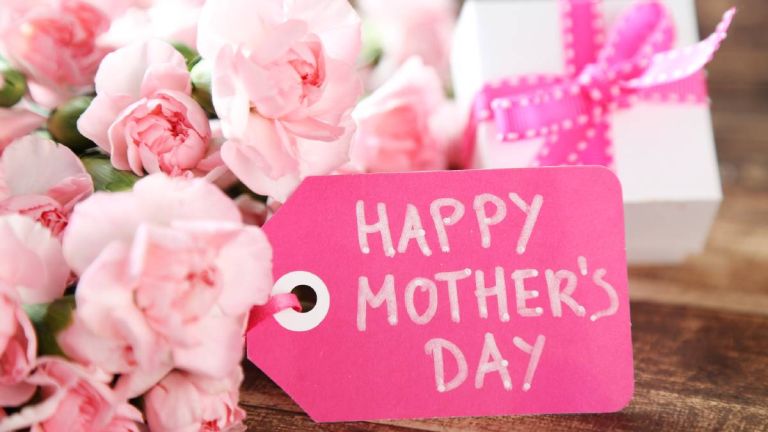 On that amazing and beautiful note, we wish all the mommies a very Happy Mother's Day!